The Forum of Armenian Associations of Europe is an umbrella organization representing numerous Armenian organizations and individuals across Europe. As there are more than two million Armenians in Europe, forming significant local communities in 23 different countries, the FAAE was founded in Geneva in 1998 to represent the interests of the Armenians in Europe. Its goal is to facilitate co-operation and solidarity among Armenian communities in Europe to meet the changing needs of the European Diaspora and to promote the interests of Armenia and Karabagh. FAAE membership is open to any Armenian associations in Europe that have democratically elected representatives and agree to adhere to the FAAE charter.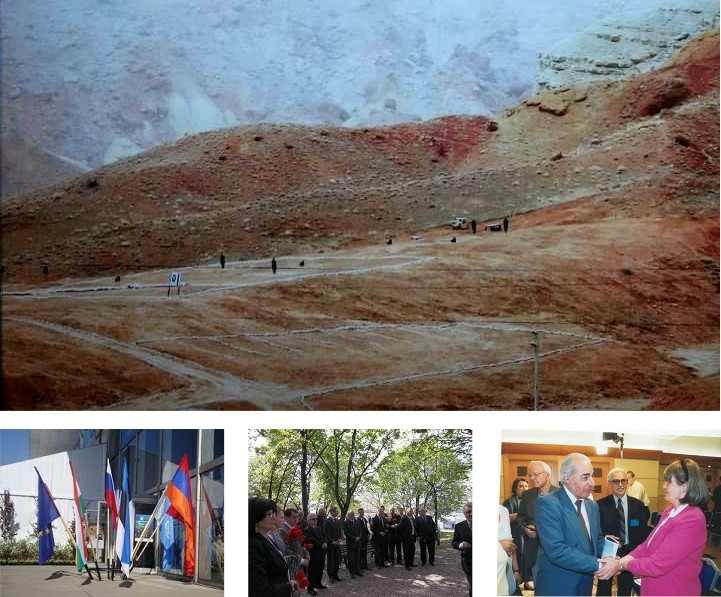 FIRST FOUNDATION CONFERENCE OF
FORUM OF ARMENIAN ASSOCIATIONS OF EUROPE
GENEVA – SWITZERLAND
18-20 JULY- 1998

At this first coming together of representatives of seven Armenian Communities, after two days of consultations it was decided, to form a council of cooperation between Armenian communities in Europe for the purpose of safeguarding Armenian populations interests living in Europe.
At this first conference following representatives of Armenian communities were represented :


SWITZERLAND - FRANCE - ENGLAND - ITALY- BELGIUM - HUNGARY- RUSSIA


Also was decided to name this council : FORUM OF ARMENIAN ASSOCIATIONS IN EUROPE

For this purpose it was decided to call all the existing Armenian Communities in Europe to participate for the first Annual Conference, to take place in Brussels-Belgium in the second half of the year 1999.